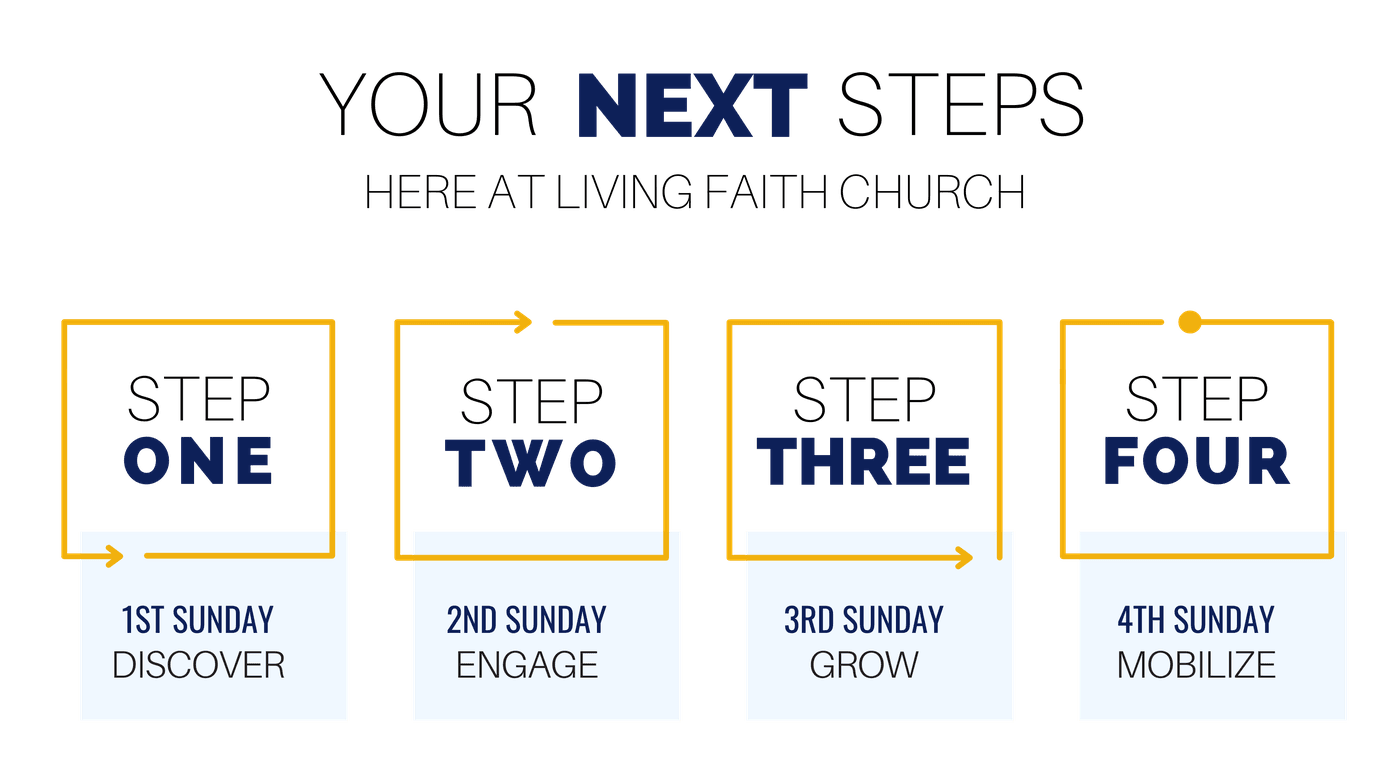 STEP 1: DISCOVER
Dive into who is Living Faith Church. Learn the mission and vision of our church and how you play a vital role in God's plan for humanity!
STEP 2: ENGAGE
Dig deep into the beliefs, core values, culture, and common practices of our church and how we live out our Christian life with freedom and grace!
STEP 3: GROW
Discover your personal spiritual gifts, take a personality test and learn how to hear the voice of God while tapping into learning how to pray with new authority.
STEP 4: MOBILIZE
Partner with what God is doing through Living Faith Church and plug into a connect group, join a volunteer team, sign up for the next class and practice your spiritual gifts by tapping into the supernatural!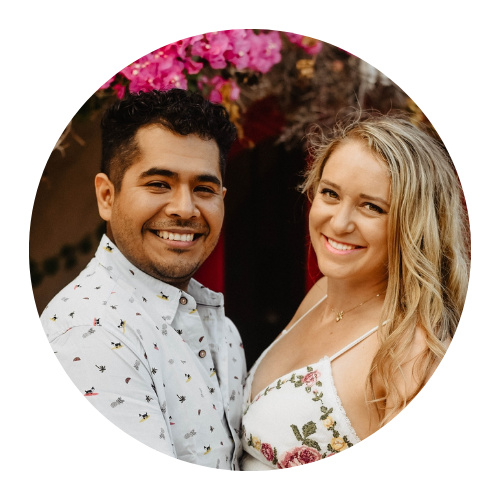 "We felt accepted in a church for the very first time."
Sarah & Alejandro Martinez

FILL OUT THIS CONNECTION CARD
We would love to get to know you and stay connected! Fill out the connection card below and let us know how we can pray for you in the "message box".